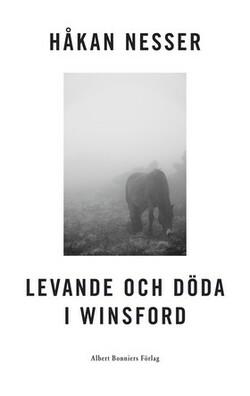 One night in November, a woman arrives in Winsford, on Exmoore of southwest England. She settles in with her dog in a remote house on the moor. She doesn't use her real name, and why she has come to stay remains unclear. She wanders in thorns, fog and with wild horses. She has decided she is going to out live her dog.
She has a past, a history, so where is her husband? Is he alive? Who was he and what really happened in Morocco thirty years ago? And, is there someone looking for her?
The Living and The Dead in Winsford ia a novel about fleeing your old life, and settling the score. And also, about maybe starting over, even though you're not young anymore.