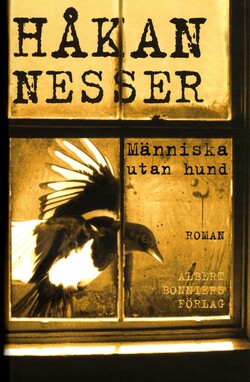 Nesser introduces Inspector Barbarotti!

It is December in Kymlinge. The Hermansson family is gathered to celebrate their 105-yearsday - Karl-Erik, the father, turns 65, the oldest daughter Ebba 40. But nothing turns out the way they expected it to. The night before the Big Day, Robert, the infamous son who has taken part in the reality show "Prisoners of Koh Fuk", goes for a walk - and never comes back. The next night Ebba's son Henrik also disappears without a trace.
It is a peculiar case that Crime Inspector Gunnar Barbarotti has to handle. Could it be fate that two people from the same family and address disappear with only 24 hours in between? Is there a plan? Is there a connection?
In order to solve the riddle with what really happened those December nights, Barbarotti has to find the darkest secrets of this dysfunctional family and make the invisible visible - and he can't help wishing for a kind and higher power to turn to in this time of need.
Man Without Dog is the first part of Håkan Nesser's Barbarotti quintet.
Barbarotti
Man Without Dog belongs to the Barbarotti-series. The complete series is comprised of the titles below: